Q: How do Lisa's subscription guitar lessons work?
A: Lisa McCormick is on the faculty of the web's leading guitar university, called GuitarTricks. Lisa has created over 500 video guitar lessons for GuitarTricks, all of which are available with a subscription to GuitarTricks.
You can see Lisa's complete lesson catalog here.
In addition to accessing Lisa's complete lesson catalog, subscribers get access to thousands of other pro-quality lessons, created by a team of highly trained guitar instructors.
Q: What Can I Learn?
A: GuitarTricks offers everything from a complete beginners course, to hundreds of songs taught note-for-note. There are extensive step-by-step tutorials on all popular guitar styles and techniques, including rock, blues, country, acoustic, and fingerstyle.
Q: Can I try it out first, to see if I like it?
A: Yes! You can try the entire site for free, for 2 weeks, no obligation, at this exclusive link: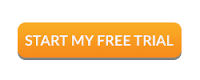 Q: How Much Does it Cost?
A: After your free 2-week trial, you may subscribe to GuitarTricks for $19.95/month, or, for a full year at $179.00. Either way, there is a full no-questions-asked 60-day money-back guarantee, if you should decide it is not for you.