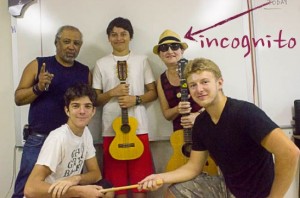 Dragging my wheelie suitcase through the snow at 3 a.m. in order to drive the hour and a half to the nearest airport to catch my 6 a.m. flight was not fun.
With my guitar and ukulele slung over my shoulders, my poor feet in sandals and socks gathered snow that would soon melt between my toes as I settled into the car and cranked up the heat. Brrr.
Ok, so the journey started out cold and dark and sleepy, but all that would be quickly forgotten upon arriving many hours later on the island of St. John, in the U.S. Virgin Islands.
Instant summ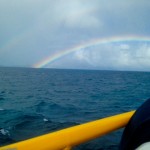 er! Off with the socks!
We were even greeted by a full rainbow on the ferry boat to the island, on the final leg of the journey.
My partner, Julian, and I were there as part of a special educational program co-sponsored by our local New England Youth Theater, and the Gifft Hill School on St. John.
Task: in 6 days, produce a Broadway musical starring middle and high school age kids.
My job: teach the student band to play eleven 20's-era-styles songs, on cue. Yikes!
I had a blast doing what I love to do: break down the songs into manageable chunks. Intuit the student's skills and learning styles, and figure out the best way to lead them to success in playing these songs that were quite outside their comfort zone.
As the te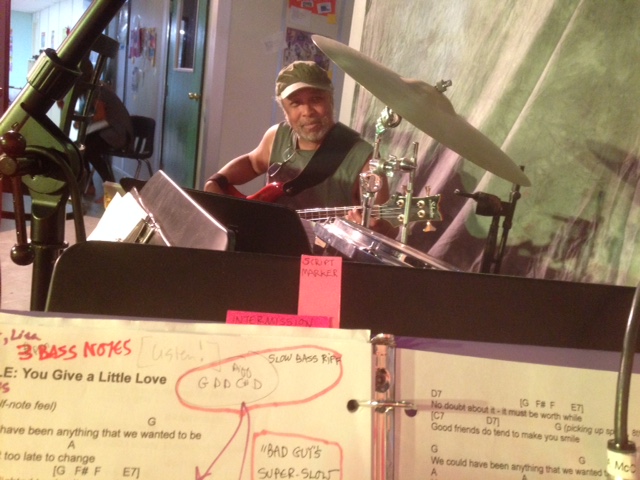 acher, I strive to keep it fun,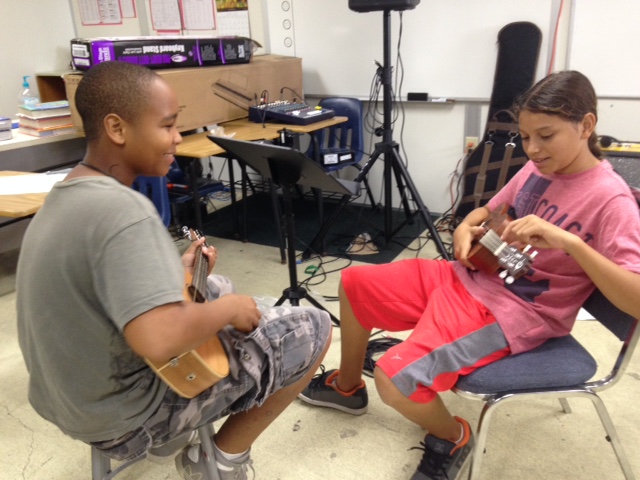 keep it positive, keep it challenging,
nurture their confidence and musicianship.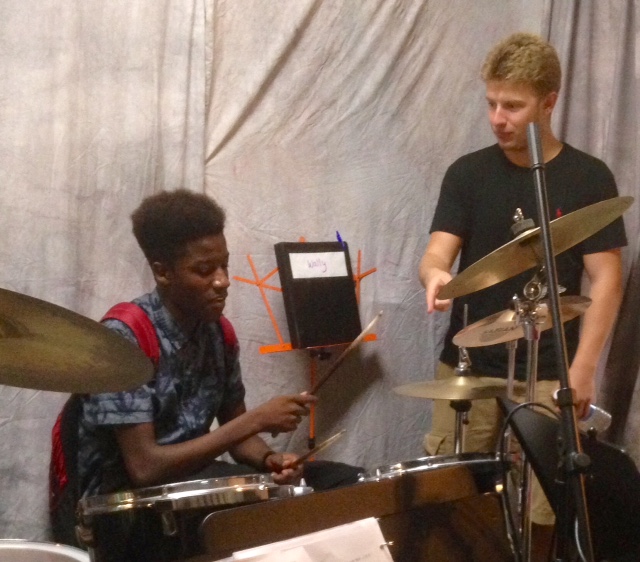 I also love seeing the kids help and teach each other!
The show was 'Bugsy Malone', a song-and-dance spoof on a stereotypical gangster flick. After several long days of rehearsal, we did four performances to a packed house.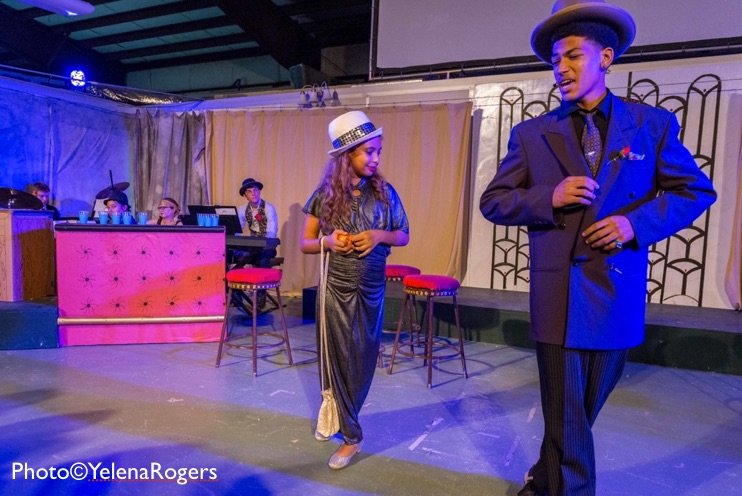 Here you can see our little band tucked in the back corner as the actors do their stuff. I am wearing a glittery headband to be with the era!
I feel so blessed to be able to share and teach music to so many people, in so many ways. Whether it is on the miraculous Internet, bringing you and I together from any two random points on the globe, or it is on a tropical island in January (see ya, Vermont!), I am one very lucky woman.