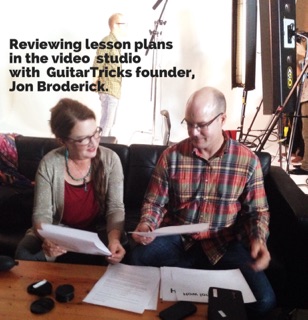 Lisa created the entire front-end of GuitarTricks award-winning curriculum, the Core Learning System.
In Lisa's 'Guitar Fundamentals, Levels 1 and 2', she leads you step-by-step through learning every essential skill, technique, and concept you need to know to become a solid guitar player. There are songs to learn and play at every juncture, so even the absolute beginner can be playing songs the very first day.
Lisa's other courses on GuitarTricks include: Acoustic Fingerpicking Step-by-Step, Acoustic Strumming Step-by-step, contemporary songs, Celtic songs, songwriting, and more.


Try GuitarTricks for FREE for 14 days!