So excited – I've got a show this Friday with my dear friend and mentor, Jonathan Edwards!
You know, "Sunshine, go away today – I don't feel much like dancing…"
Except, when Jonathan and I get together, we ALWAYS feel like dancing!
POST SHOW UPDATE: OMG, we had such a blast. Sold-out house, standing ovation. Such a treat to play with Jonathan and The Stockwell Brothers. Wish we could make this an annual event!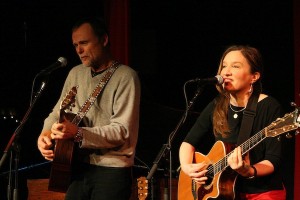 Jonathan Edwards produced my debut CD ("Right Now"), and plays and sings on it as well.
Want to hear more of what I sound like with my singer/songwriter hat on? Visit my CD store, where you can listen for free!