Lisa's Video Guitar Lessons: Complete Catalog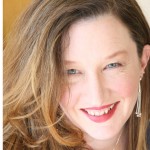 Lisa McCormick has created over 400 video guitar lessons for beginning-through-intermediate players. When you join Guitar Tricks, you gain instant unlimited access to this complete catalog, and more.
Download and own the video lessons.
Print the sheet music, tablature, and text explanations.
Work at your own pace, on your own schedule.
Learn what interests you the most.
LISA McCORMICK'S GUITAR TRICKS LESSON CATALOG INCLUDES:
NEW!: 'Oh Danny Boy', Acoustic Fingerstyle
Lisa takes you measure-by-measure and line-by-line with tips and tricks and strategies for learning to play this Celtic gem.
Acoustic Fingerpicking for Beginners
Acoustic fingerpicking is not as difficult as you might think. This tutorial teaches all the basic skills you need to begin to play acoustic fingerstyle guitar. Whether you're a beginner just starting out, or an more experienced player looking to get into a new style, this tutorial will start you on the right foot, and bring you to an advanced-beginner skill level. Delightful and thorough introduction to a wonderful acoustic sound.
Acoustic Strumming for Beginners (Folk/Country/Pop)
This tutorial teaches all the basic skills you need to strum songs on the acoustic guitar. Whether you're a beginning guitarist just starting out, or an more experienced player looking to refine your technique, this tutorial will get you started on the right foot, and lead you all the way to an intermediate skill level. Classic stuff.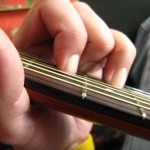 "Spider Legs" Warm-Ups
Lisa's signature collection of finger and hand exercises specifically designed to:
Warm Up Your Fingers and Hands Before Practicing Guitar
Reinforce Proper Hand Positioning
Develop Finger Stretch
Develop Finger Aim and Orientation
Reinforce Good Tone Habits
Develop and Refine Good Pick Technique
Help You Learn the Names of the Notes in First Position
Intermediate Acoustic Fingerpicking
This tutorial picks up where the Beginners level left off, and leads you through the tricks of the trade to be able to fingerpick a variety of sounds and styles at an Intermediate level. Tons of fun.
Fingerstyle Acoustic Blues
This complete 10-lesson course starts at the very beginning, and guides you through learning to play a 12-Bar Blues sequence in the key of E, with several fun bluesy ornamentations. By the end of this tutorial, you'll be ready to write your own blues song.
Intro to DADGAD Tuning
To play in this "Open Tuning", you actually change the way the strings of the guitar are tuned. This causes all of the chord positions to change (usually they become easier!), and allows you to play some interesting sounds that would be difficult or impossible to achieve in Standard Tuning.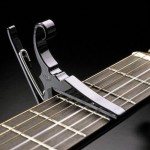 Acoustic Core Concepts
In these tutorials, you'll learn all those little things your guitar teacher would be telling you if you were taking lessons in person, including:
Chord Change Tips
Tone Tips
How to Use a Capo
How to Use Pick
And much more…
Celtic Fingerstyle Instrumentals
Classic Celtic melodies arranged for Advanced Beginner to Intermediate players.
Stringband Guitar: O Brother, This is Fun!
How to play traditional back-up guitar, stringband style.
How to Play "Closer to Fine" by the Indigo Girls
Complete tutorial in all the tricks of the trade for this classic acoustic gem.
How to Play "Wild World" by Cat Stevens.
Complete tutorial in all the tricks of the trade for another classic.
How to Play "Me & Bobby McGee" as performed by Janis Joplin.
Complete tutorial in how to rock like Janis.
How to Play "At Seventeen" by Janis Ian.
Complete tutorial in this jazzy fingerstyle ballad.
How to Play "First Cut is the Deepest" , a la Sheryl Crow.
Complete tutorial in this rock-out classic
.
Cool Contemporary Acoustic Secrets
Tricks of the Contemporary Folk/Pop style, including:
Cool Capo Tricks
Open Barre Chords
Christmas Classics for Beginners
13 easy classic holiday songs using only the chords G, C, and D. Simple melody solos also.
Fingerstyle Christmas Instrumentals
Advanced-beginner level instrumental arrangements of classic holiday melodies.
AND MUCH MUCH MORE!
Sign up today.
It's less than $15 per month. Free trial membership. 60-day money-back guarantee.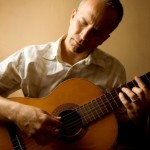 Feed Your Soul.
Follow Your Heart.
Grow Your Music.