Ready to move ahead
with your guitar playing?
Become a Guitar Tricks member!
Take guitar lessons from Lisa McCormick,
and 40 other pro guitar instructors,
any time of night or day.
LISA's NEWEST TUTORIALS:
How to play OH DANNY BOY, ACOUSTIC FINGERSTYLE
Full 9-video tutorial on a complete strategy for learning to play this Celtic gem. Lisa takes you measure-by-measure and line-by-line with tips and tricks and strategies for mastering this tune.
Intro to the MAGIC OF CHORD THEORY
Full video tutorial on unlocking the mysteries of chord theory for guitar!
How to play the TRADITIONAL CELTIC FINGERSTYLE TUNE: CIL CHAIS
Full video tutorial on this beautiful ancient Irish melody
How to play ST. JAMES INFIRMARY: FINGERSTYLE BLUES
Full video tutorial on how to play this American classic folk/blues song
Low-cost monthly subscription offers unlimited access to over 400 video guitar lessons by Lisa McCormick.
(plus much more! see below)
Download and own the video lessons, or access them online any time.
Print out the sheet music, tablature, and full text explanations for each lesson.
Participate in Lisa's Student Forum.
Access 3,000+ video guitar lessons by over 40 other professional instructors.
Learn at your own pace from the guitar instructor who loves helping you with your guitar playing.
Subscribe at less than $15 per month, and immerse yourself in this rich collection of guitar lessons created specifically for guitar learners like you.
First 2 weeks are absolutely free,

through this exclusive link only

60-day money-back guarantee on your membership if you are not completely satisfied.
No obligation – you may discontinue at any time.
How does this work?
Lisa is a principal instructor at Guitar Tricks, the top online guitar lesson web resource. When you join Guitar Tricks, you gain instant access to an extensive catalog of professionally crafted video guitar lessons, tutorials and courses. This includes access to Lisa McCormick's full catalog. Lisa's lessons are available exclusively through Guitar Tricks.
Explore Guitar Tricks for free.
Join Guitar Tricks, with no obligation, and a 60-day money-back guarantee.
View Lisa's Full Lesson Catalog (over 400 videos!).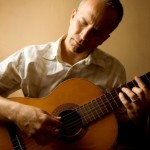 Feed Your Soul.
Follow Your Heart.
Grow Your Music.