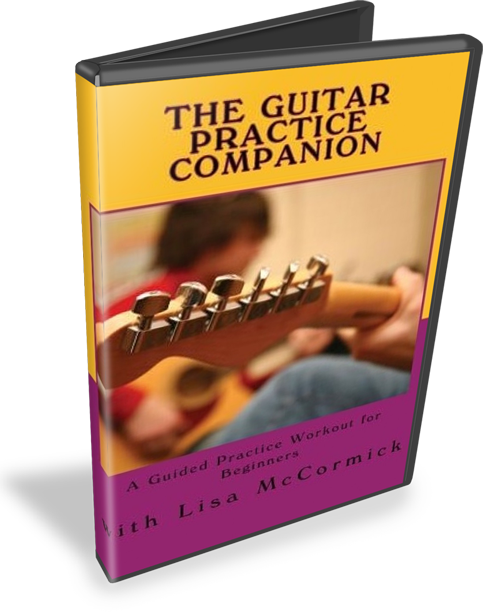 You don't have to practice guitar all alone any more with the Guitar Practice Companion: a Guided Practice Workout for Beginners.
Just put the DVD into your DVD player, and practice right along with guitar instructor, Lisa McCormick, as she guides you through structured exercises and skill-builders.
Chart your own customized course as you go, advancing to more challenging levels as your skills improve.
Lisa McCormick is a professional guitar instructor with over 25 years of teaching experience. Her strong Internet presence allows her to teach thousands of students worldwide.
She is also a GRAMMY nominated singer/songwriter/guitarist with four CD's of original songs.
None of this would have been possible had she not practiced, practiced, practiced.
Now, you and Lisa can practice together.