Learn Guitar with Lisa!
Are you a guitar beginner?
Or, are you a self-taught player, looking to break out of your rut?
Concerned you might have developed some bad habits that are holding you back?
If so, you've come to the right place. Welcome to Getting Started with Guitar!
Lisa's friendly easy video guitar lessons have helped hundreds of thousands of
players around the globe find joy and success with their guitars.
Video: Welcome Beginners, and Re-Beginners!

NEW: Learn guitar from scratch with Lisa's brand new comprehensive Guitar Fundamentals Courses (over 300 step-by-step video lessons!), on GuitarTricks.com, the web's leading online guitar-lesson resource.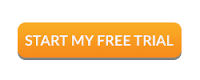 FREE TRIAL:
14 days free unlimited access!
Back in February of this year, I made the decision to learn the guitar at the tender young age of 58. Playing guitar is something I have wanted to do all my life, yet I was a complete novice. 

After researching the top sites, I decided to pursue Guitar Tricks, and begin with Lisa's Guitar Fundamentals Courses. 

Here I am six months later. I've completed Guitar Fundamentals Level 1, and am about to begin Level 2. 

I've learned way more than I can possibly mention here, but I can honestly say I am way ahead of where I ever dreamed I would be. 

As a teacher, Lisa McCormick is simply sensational. Her teaching methods put you at ease immediately. Very simply explained lessons, with a touch of quirky humor, but also a professionalism that makes the whole learning process an easy thing to follow.

Six months into my journey, I do not regret one minute and am so looking forward to the next course and the next learning adventure. My guitar playing dreams and goals are in safe and wonderful hands with Lisa and the rest of the team at GuitarTricks.

All the best, Dave Shephard  (one very happy guitar student!) Bugibba, Malta